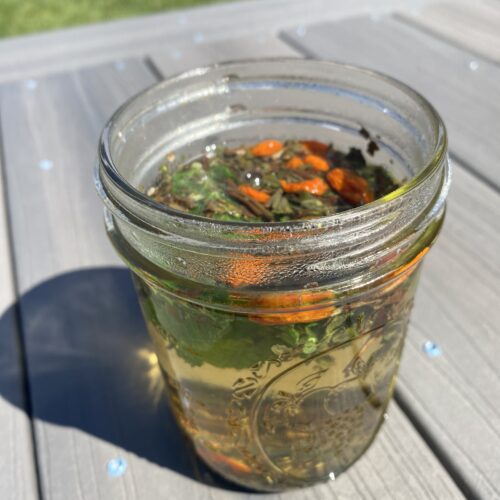 Nettle Mint Goji Tea
This tea for sexual health combines the health benefits of nettle (anti-inflammatory, prostate health, pregnancy health, menopausal symptoms relief) with the Chinese herb, adaptogenic and antioxidant rich Goji berries which have for 2000 years boosted fertility and sexual function by entering the kidney and liver channels.
Ingredients
¼-1/2

cup

dried nettles

I buy mine from mountainroseherbs.com

½

cup

bunch fresh mint

spearmint is especially good

¼-1/2

cup

goji berries

8-10

cups

filtered water
Instructions
Boil water, add all other ingredients. Simmer on low for 20-30 minutes, strain out herbs (you can eat the goji berries!) and enjoy.