Join Our Newsletter Today
THE MODERN MAN
Men who want to exploring alternate ways to improve their fitness, optimizing their mental and physical health and live better lives. A man continuously learning how to better himself inside and out.
[]
keyboard_arrow_leftPrevious
Nextkeyboard_arrow_right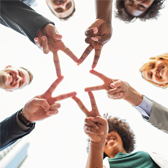 YOUNG PROFESSIONAL
Young professionals in their 20's to 40's, building their careers and social lives, while learning how to improve their health, prioritize their time and avoid burnout. Do more in less time while feeling more fulfilled.
[]
keyboard_arrow_leftPrevious
Nextkeyboard_arrow_right
READY TO ACCELERATE RESULTS & SUPPORT YOUR BODILY SYSTEMS FOR THE FALL/WINTER?
---

---
The 10-Day Fall Body Rejuvenation Program will transition you to a seasonal diet to rejuvenate your digestive, immune and nervous system and support your health during the Winter season. It will also help you accelerate any health and fitness goals you're currently working on.
NOURISHMENT. You'll eat foods that reduce inflammation, prevent the creation of excessive mucus in your digestive tract and lungs, avoid foods that cause respiratory deficiency and damage your digestive, immune and endocrine system. These same foods will normalize your weight, bodily functions, re-hydrate your skin and balance your hormones.
YOGA AND MEDITATION. You'll connect with your mind-body using movement and breathing to clear negativity and stress. Emma will lead several gentle yoga and meditation classes to support your cleansing and rejuvenation process. You will also have the opportunity to do more vigorous group fitness classes virtually if you desire. We'll move and take care of our circulatory system, nervous system and skin every day!
Expect to come out of the Program feeling lighter, calmer, focused and ready to carry on the immune building diet and lifestyle throughout the season and the pandemic. In addition, Emma will share and help you implement additional recommendations which can help you boost your immune defenses or re-balance your sex hormones (especially post menopause) if you're interested in addressing these concerns during your Rejuvenation. 
MOST Popular Posts
Fitness, Nutrition, Mindfulness and Health Blogs and Recipes that keep you on your path towards better health, one small step at a time. Motivation is the starting point, knowledge and practice get the job done.
Feeding Success Focus Experiment
Just one example of the courses that will transcend the cookie cutter approach to health and wellness. Goji Fitness will help you decode your body's instruction manual rooted in your unique health and life history and zero in on the nutritional and lifestyle systems that work for you.
Feeding Success: Eat, Sleep and Exercise Your Way To The Top!
Increasing your well-being translates to better work opportunities, more fulfilling relationships and a fitter body. I created experiments to help you zero in on what food (not diet) and lifestyle work for you and make your new healthy habits stick. That's a bio-individuality in the service of vibrant health, success and longevity.