Join Our Newsletter Today
THE MODERN MAN
Men who want to exploring alternate ways to improve their fitness, optimizing their mental and physical health and live better lives. A man continuously learning how to better himself inside and out.
[]
keyboard_arrow_leftPrevious
Nextkeyboard_arrow_right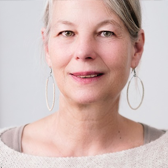 INSPIRATIONAL POWER WOMEN
Women 55 to 85 and beyond, living life to the fullest, active contributors in the market place, their communities and family, interested in learning how to adapt their diet and lifestyle.
[]
keyboard_arrow_leftPrevious
Nextkeyboard_arrow_right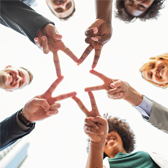 YOUNG PROFESSIONAL
Young professionals in their 20's to 40's, building their careers and social lives, while learning how to improve their health, prioritize their time and avoid burnout. Do more in less time while feeling more fulfilled.
[]
keyboard_arrow_leftPrevious
Nextkeyboard_arrow_right
ARE YOU READY TO SOAR INTO 2020?
---

---
The Clean Start 7-Day Plan will help reboot your body and expand your mind to start afresh.
NOURISHMENT. You'll start with a short water fast to deeply calm, soothe and purify your systems and transition to seasonal plant-based recipes to nourish your digestive, immune and cardiovascular systems.
YOGA, MEDITATION AND LIFTING. You'll connect with your mind-body using movement, breathing and writing with the ultimate goal to shift your mindset, come up with an inspiring 2020 personal vision and ignite the fire to take consistent action.
Expect to come out of the Plan feeling lighter, calmer, focused and ready to take on the world! The 7-Day plan includes a Zenberry Vegan Superfood Protein Power Pack to energize your days, yoga and exercise videos, meal plans and live coaching from Emma
MOST Popular Posts
Fitness, Nutrition, Mindfulness and Health Blogs and Recipes that keep you on your path towards better health, one small step at a time. Motivation is the starting point, knowledge and practice get the job done.
Feeding Success Focus Experiment
Just one example of the courses that will transcend the cookie cutter approach to health and wellness. Goji Fitness will help you decode your body's instruction manual rooted in your unique health and life history and zero in on the nutritional and lifestyle systems that work for you.
Feeding Success: Eat, Sleep and Exercise Your Way To The Top!
Increasing your well-being translates to better work opportunities, more fulfilling relationships and a fitter body. I created experiments to help you zero in on what food (not diet) and lifestyle work for you and make your new healthy habits stick. That's a bio-individuality in the service of vibrant health, success and longevity.