WHAT IT TAKES TO RADIATE HEALTH

---
Proper diet: Fuels the body. The body gets the energy it needs to grow, work, and maintain itself from air, water and food. There is no one diet that fits all. Emma believes a proper diet is bio-individual, a concept that will be explored in depth during the 7-Day Essential Body Rejuvenation. During the Program Emma will have you take a vacation from your regular eating patterns. You'll enjoy a vegan meal program to heighten nutrient density while lowering the digestive system's workload.
Proper exercise: Lubricates the system and helps keep the joints, muscles and other parts of the body functioning properly by increasing circulation and flexibility.
Proper breathing: Connects the body with its energy center to support and sustain activity. Find yourself out of breath? or just breathing shallowly, especially in times of stress? The Program will teach you how to breathe correctly to restore your mental and physical well-being.
Proper relaxation: Cools down the system and re-establishes balance. When the mind and the body are always working and working too hard on a continuous basis, the system - your system - just gets less efficient. Relaxation is nature's way of recharging the body and mind. I will teach you how to tap into that beneficial recharging effects everyday. Your autonomous nervous system, responsible for your body's unconscious systems like digestion, hormonal, cardiovascular, respiratory, etc. - will be recharged.
Positive thinking and meditation: Puts YOU in control. Just as a car needs an intelligent driver, so the body needs a balanced mind. For the 10-Day Program, Emma will conduct a virtual early morning meditation, breathing and yoga session. For those new to meditation along with experienced meditators, you will learn to focus your mind and increase your ability to concentrate. a daily meditation session to focus your mind and increase your ability to concentrate. Positive thinking will help you begin to experience inner peace.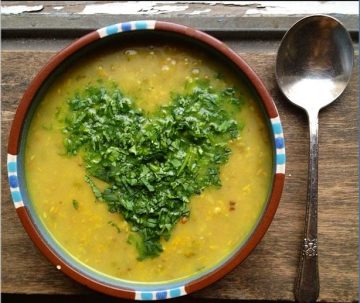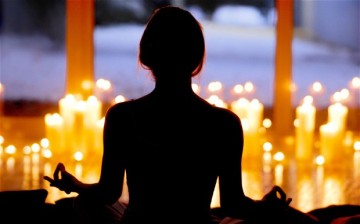 BENEFITS
---
Get back on track with healthy living,
Boost your energy,
Lose excess weight,
Rehydrate your body dried out by the summer heat (which is partly the reason why our immune system breaks down in the winter),

Strengthen your immune system for the winter to prevent colds and flu,

Establish a morning meditation and yoga practice (live class every morning),

Integrate Eastern self-care rituals to keep your body clean,

Learn how to relax more in your day to day activities, and

Declutter and simplify your life to reduce stress further
---
FEATURES
---
A Program e-book with day-by-day meal plan, shopping list and recipes to cook your meals at home (or order in/out if you're on the road). The emphasis this Fall will be on vegetables prepared in many ways: baked, stewed, steamed, pureed/blended in soups and served with whole grains and or beans. We'll also use healing spices such as turmeric, cumin, fenugreek, black pepper, etc.
A self-made gratitude journal to help you feel good before bedtime
Evening stretches and pranayama (breathing exercise) and meditation via the internet led by Emma (and recorded for replay). A few yoga nidra evening sessions and a few morning yoga classes.
A daily motivational and support email from Emma to keep you on track.
A private FB page to build community.
OPTIONAL: MID AFTERNOON SNACK AND HEALTH BOOSTER
---
When Emma was struggling with low energy levels and a depressed immune system, while working long hours as a consultant on the road, she co-formulated
Zenberry
: A raw, vegan superfoods protein drink mix Zenberrymix which helped her boost her immune and digestive systems, cure her sugar cravings and provide a cocktail of micro-nutrients to her body, including probiotics, enzymes, and superfoods. Apart from the 3 days of Kichadi diet in the middle of the Program, Emma will teach you how to make one immune boosting smoothie a day. She recommends the use of Zenberry for extra micro-nutrients, superfoods, probiotics, enzymes and protein, although you could choose another brand of organic vegan protein and add superfoods, probiotics and enzymes on your own or omit this addition altogether and consume a dose of 25 billions probiotics mid-afternoon.
FAQ's
---
What do we eat? The meals are vegan and do not include eggs, fish, dairy and meat to give the digestive system some rest and enable the intestines and colon to clean up. You will eat home made soups, smoothies, simple solid foods, salads and dessert made of cooked fruit (baked pear and apples anyone?) as well as the famous and delicious kichadi. All processed foods, sugar, white flour, fried foods, meat, chicken, and alcohol are suspended. Coffee should be reduced to one cup a day or better, substituted for herbal and green tea. The meals are seasonal using Fall foods to prepare your body for the winter and will include primarily warm cooked food with easy to digest raw foods (smoothies, salads, etc).
I have a medical condition and take medication, can I participate? Yes you can. Contact Emma to share the specifics of your situation. She can also connect with your health care provider if you'd like. Emma will help you tailor the diet to your needs. Further, 2/3 of the Program is lifestyle related and immensely beneficial to reduce stress and support the recovery of one's health. If you self-medicate with OTC and supplements, consider whether you could take a break during the Challenge to give your liver a break. Seek advice from your doctor when in doubt.
If I miss a webinar or a meditation-yoga class, can I access any recording later? Yes you can. Not every meditation-yoga classes will be recorded but you will have access to several for replay on your own time and after the event is over.